The Greater Philadelphia Impact Capital Pledge (aka The Pledge) envisions a future in which local investors have collectively invested a significant amount of capital to successfully advance 21st-century social, environmental, and economic solutions.
The Pledge's mission is to engage a diverse spectrum of local investors to capture existing and catalyze new impact/mission-aligned investments for the benefit of our region and beyond.
CAPTURING & CATALYZING GREATER PHILADELPHIA'S INVESTMENTS IN SOLUTIONS
With a preliminary inquiry, we've counted >$150MM in capital (beyond grantmaking) that is intentionally invested to create positive impact in the Greater Philadelphia Region - a conservative, baseline number that we're committed to growing by further capturing existing investments and catalyzing new investments.
Working in collaboration with a network of local, regional, and national partners, we aim to connect investors with valuable resources to advance The Pledge's mission.
For investors/managers:

Participants agree to a 1x onboarding survey and bi-annual survey to track activity changes.
For investees:

Investees share impact/mission investment opportunities in the
Greater Philadelphia region.
For partners:

Partners provide financial or
in-kind support to accelerate the
mission of The Pledge.
FEATURED LOCAL INVESTMENTS
With $70MM raised in debt and equity capital, Shift Capital sees real estate as a tool for equitable neighborhood development in Kensington.
With $16MM in committed capital from local institutional investors - like Drexel University and Independence Blue Cross - ImpactPHL Ventures is investing in local impact-driven, technology ventures.
With $6.33MM in blended capital from a collaborative group of local investors, First Step Staffing replicated their model for serving individuals experiencing homelessness in Philadelphia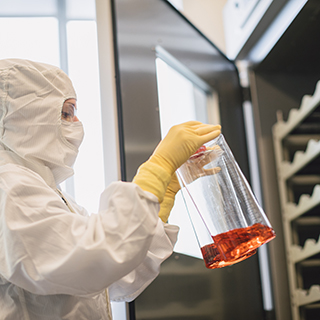 With a $50MM commitment from Children's Hospital of Pennsylvania (CHOP), Spark Therapeutics was launched as a biotech startup that created the first FDA-approved gene therapy for genetic diseases.
FEATURED LOCAL INVESTORS & INTERMEDIARIES
WHAT CHALLENGE ARE WE ADDRESSING?
Globally and locally, our 21st-century leaders have an obligation to evolve how we invest to solve today's greatest challenges. According to the United Nation's Sustainable Development Goals (SDGs) - an increasingly accepted framework and common language for categories of impact - there is an estimated $2.5 trillion annual investment gap to achieve the 17 goals globally by 2030. In Greater Philadelphia, our region faces complex challenges - poverty, education, health, inequities, inequalities, and more - that require increased investment for driving solutions at home.
WHAT SOLUTION DOES THE PLEDGE PROVIDE?
The Pledge serves as an intermediary initiative with the ultimate goal of achieving a collective "pledge" or commitment from our local investor community to advance impact/mission-aligned investments for positive social, environmental, and economic solutions. We do this by focusing at the intersection of a diverse spectrum of local capital sources - financial institutions, banks, corporations, foundations, CDFIs, funds, angel investors, and more - to provide shared knowledge, action opportunities, networks, and visibility for participating Pledge investors. These resources will be informed by the community and offered in partnership with organizations that have deep expertise and capacity in relevant areas (for example education, pipeline development, due diligence, impact measurement, reporting, and more).
WHO CAN PARTICIPATE IN THE PLEDGE?
We're seeking Greater Philadelphia Region investors that are committed to 1) investing for positive social, environmental, and economic impact (beyond traditional philanthropy and grant making); 2) making these investments for the benefit of our region; 3) measuring or tracking their impact; and 4) reporting or being transparent about that impact. We ask that participating investors of The Pledge do two things 1) complete a one-time onboarding survey and 2) complete a bi-annual survey to track changes in activity. By participating in The Pledge, investors have access to resources provided - shared knowledge, action opportunities, network, and visibility. If you're interested in becoming a participating Pledge investor, then please tell us here.
WHAT IS THE OPPORTUNITY?
The Greater Philadelphia region has an opportunity to rethink how our community takes a cross-sector approach to invest for positive impact in our region (and beyond). This moment comes at a time when many stakeholders are rethinking the role of capital: mainstream financial markets are quickly shifting towards ESG (ex: Larry Fink estimates all investing will be ESG in 5 years); the impact investing sector continues to accelerate in assets managed and products available (ex: GIIN estimates global impact investing market to be $502 billion); and place-based investing expertise continues to emerge (ex: Urban Institute reports on 'Investing Together', BALLE offers Local Economy Framework, Justice Funders encourage a Just Transition, The Nowak Metro Finance Lab advocates New Localism and the Inclusive City). We believe the Greater Philadelphia region can adopt best practices to effectively invest for the future of our region while becoming a leading model for how other cities and regions could do the same.
WHO DOES THE PLEDGE SERVE?
The Pledge serves multiple stakeholders. The ultimate aim is to serve the well-being of beneficiaries from increased, effective impact/mission-aligned investments. For example - local communities, marginalized communities, patients, school children, and more. To achieve that end, The Pledge serves participating impact/mission-aligned investors and investees (impact-focused enterprises, entrepreneurs, initiatives, and developments).
WHAT IS IMPACT CAPITAL?
Impact Capital, as defined by Bridges Ventures, includes investments that focus on "measurable, high impact solutions." In the context of a traditional spectrum of capital, Impact Capital sits between traditional investing (pursuing financial returns only) and traditional philanthropy (pursuing impact returns only) to pursue both positive impact and financial returns - whether concessionary or market rate. To finance solutions, Impact Capital often works in conjunction with or follows Catalytic Capital (often provided by philanthropic or public institutions that are willing to take on outsized risk without commensurate return) - also known as a "Blended Finance" strategy. The Pledge focuses on Impact Capital investments.
ImpactPHL Leaders & Partners
The Greater Philadelphia Impact Capital Pledge is possible thanks to the financial support of ImpactPHL's 2018/2019 and 2019/2020 Leaders, Partners, and Individual Supporters.
The Pledge initiative emerged from a series of 2018 conversations and listening sessions amongst investors, entrepreneurs, asset managers, business leaders and more that are working to advance positive impact for the benefit of the Greater Philadelphia region. Among the highest needs heard included: increased impact capital for local initiatives, investor resources, cross-sector collaboration, and storytelling. We aim to directly address these needs with The Pledge initiative in continued partnership with local partners and stakeholders.
Chairs & Contributors
We'd like to give a special thanks to The Pledge co-chairs and advisors who contributed time, insight, and other value to the development of this initiative:

- Jamie Rantanen, U.S. Trust
- Sidney Hargro, Philanthropy Network of Greater Philadelphia
- Clemens Pietzner, Triskeles Foundation
- Teresa Araco Rodgers, harp-weaver
- Laura Kind McKenna, Patricia Kind Family Foundation
- ImpactPHL Team & Board